As the health effects of probiotics are attracting more eyeballs, the probiotics industry has been under the spotlights and even described as the "growth engine" for the food industry in the post-pandemic era. 'China is now dominating the development of the probiotics market in the Asia-Pacific region', said Peng Yonggao, sales & marketing director for Greater China at ADM-Vland Biotech (Shandong) Co. Ltd., 'The raising awareness of daily health and more rational and normalized demand for healthy food have driven deeper research on and innovation in probiotics application in various foods. I believe that the probiotics industry is embracing rapid growth.'
As a Sino-US joint venture, ADM-Vland Biotech (Shandong) Co., Ltd. has taken advantage of the strain resources from Biopolis (Spain), Deerland (U.S.) and Vland to develop products for weight management, metabolic health, immune health, gut health, skin health, men's health, and sports performance. Among the representative probiotic strains are BPL1™ Bifidobacterium animalis subsp. lactis (CECT 8145), Bifidobacterium longum subsp. longum (CECT7347), Lactobacillus rhamnosus (CNCM-I4036), Bacillus subtilis (DE111) and Weizmannella coagulans VHProbi® C08.
As an upgrading player in the probiotics market, ADM-Vland joint venture is constantly exploring the needs of Chinese customers to deliver them more diversified, distinctive and cost-effective probiotic products. As planned, the company will provide high-quality probiotic portfolios from both at home and abroad as raw materials in the short term, and build a probiotics manufacturing facility in Gaomi, Shandong, China within 2-3 years to further optimize the probiotic supply chain. To that end, ADM-Vland Biotech is scheduled to hold a seminar at Le Méridien Shanghai, Minhang on Jan. 5, 2023, with a focus on the development of global probiotics market. At this seminar, we will share our R&D progress, probiotic solution to weight management, etc., presenting the technical advantages of the joint venture.
Way of participation:
Online: scan the QR code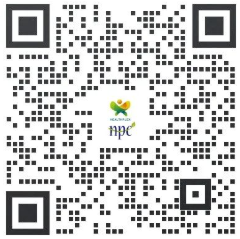 Language: Chinese
(Source: WeChat public account: HNC健康营养展)