Consumption escalation propels the fast growth of probiotics industry with an expanding market size. Driven by "Heathy China" Strategy, health-orientation of food industry and technological innovation, China's probiotics industry has enjoyed a strong growth momentum, whose growth rate is higher than global average. China's probiotics market (including B2B and B2C probiotic products) was valued at RMB 85bn in 2020 and is expected to reach a size of RMB 100bn in 2022.
ADM and Vland announced that they had agreed to form a joint venture to serve growing Chinese demand for human probiotics last year. Through joint efforts in pursuing regulatory approval, the new venture ADM-Vland Biotech (Shandong) Co., Ltd. was launched days earlier. The 50-50 joint venture was invested by ADM Singapore.
ADM-Vland Biotech (Shandong) Co., Ltd. plans to set up a new plant to manufacture probiotics in Gaomi, Shandong province, China. ADM is experienced in the R&D and manufacture of food probiotics, with three subsidiaries in this regard including Biopolis in Spain, Deerland in the US and Protexin in the UK. The joint venture will bring together expertise and experience from both ADM and Vland to strengthen their technology leadership and optimize the costs, production efficiency, product safety and quality. The products manufactured by the joint venture will be sold around the world.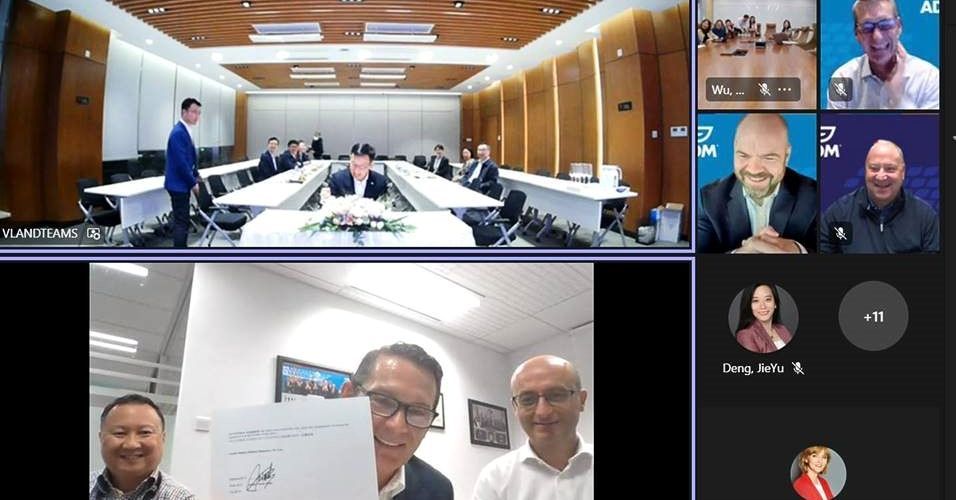 About ADM
Established in 1905, ADM, a fortune 500 enterprise, is the world's premier agricultural origination and processing company, with more than 800 processing bases in the world to serve customers in about 200 countries. In 2020, the EBIT of the US-based enterprise reached $1.88bn and the net profit stood at $1.77bn. ADM is an expert in the R&D and manufacture of food, beverages, dietary supplements, food additives and flavorings. Human nutrition products are one main focus of ADM in China.
About Vland
Vland is one of the pioneers in China's probiotics industry with rich experience in R&D and sales channel establishment. Vland's Nutrition and Health Technology Center focuses on the research and development of functional probiotics and their derivatives beneficial to human health. The China-based enterprise has technological advantages in microbial resource development, microbial strain library construction, functional microbial strain development, and product innovation. Its industry-leading expertise in process research, automated production and large-scale fermentation provides customers with tailor-made, differentiated and cross-industry probiotic products and solutions to meet their increasing needs for nutrition and health. Through extensive domestic and international cooperation in scientific research, Vland has developed probiotic strains of proprietary intellectual property to relieve gastrointestinal discomfort, improve skin condition, delay aging, enhance bone health, regulate immune function, prevent upper respiratory tract infections, and provide antibacterial and anti-inflammatory functions. A total of 50 human probiotics-related patents have been submitted, of which 14 have been granted. The patents cover fields including dietary supplements, functional ingredients of probiotic skin care products, food fermentation, and innovation in product application.